Reading Time:
8
minutes
*I frequently get asked questions about Data Science, so in the interest of helping as many people as possible, I've started this blog to answer those questions as simply as possible. This is a robust topic, and if you want a more in-depth discussion, please revisit my blog, where we will be going into greater depth at another time.
Business intelligence tools allow organizations to gather meaningful insights—Zoom in on consumer behavior, industry trends, company policies, and marketing strategies. Hire a data scientist, and then discuss these eleven tools to choose the best one.
Business intelligence tools take big data and turn it into small potatoes. Massive data sets can be overwhelming to consider and process, especially as markets evolve. Hence, many companies choose multiple of these tools to manage various departments and coordinate efforts. Which ones are best for your team?
This article will briefly discuss these tools and what they should offer. This will provide a baseline for comparing the ten software options listed here. We'll also examine the pros and cons of each choice and then explore ways to determine your most advantageous match. Let's dive in.
Table of Contents
Business Intelligence Tools Overview
What Your Business Intelligence Tools Should Do
The Benefits of Business Intelligence Tools
Business Intelligence Tools: The Cons to Consider
The 6 Best Business Intelligence Tools
5 Other Business Intelligence Tools You Need to Know About
How to Choose the Best Business Intelligence Tools
Integrating New Business Intelligence Tools: A Guide
Business Intelligence Tools Overview
Business intelligence tools (BITs) are essential to functioning profitably and ensuring productivity. Depending on your requirements, some can also help ensure compliance or track the progress of evolving policies. BITs are application software that makes sense of large or unstructured data sets. In many cases, they're crucial for data visualization and data lifecycle management.
An Excel spreadsheet is an excellent example. Companies can utilize internal or external systems to gather data for these tools and custom processing. BI software allows data scientists to collate, organize, clean, and understand information from multiple sources. Typically, those sources include books, interviews, surveys, journals, records, images, or videos.
"For many companies, business intelligence tools support innovative marketing while protecting stakeholder interests."
Thus, each industry favors a specific BI software over the others. Over half of all US companies use Excel for standard data entry and recordkeeping. Many businesses also rely on more advanced BITs to manage the information coming from multiple directions.
What Your Business Intelligence Tools Should Do
Determining the best business intelligence tools is tricky. The reason is that BITs should be tailored to your company's goals and values. For instance, you would use Excel to keep track of employee hours or tasks instead of complex algorithms or complicated marketing campaigns. These tools you use matter in the short and long run.
Top-pile these tools for your team should accomplish five things:
Data Sourcing – Your software must contain programming for comprehensive and relevant data sourcing. You don't need information from social media if your company doesn't market there.
Data Engineering and Analysis – The best business intelligence tools will help you analyze databases with meaningful charts, live graphs, and other instruments.
Situation Awareness Interfacing – The best BI tools will always offer interfaces to input information about different situations.
Decision-Making Support – Top-quality business intelligence tools must assist your team's conscientious efforts with comparative elements to help you make educated choices.
Reporting, Monitoring, and Predicting – Choose BITs that offer predictive modeling and forecasting to help your company stay ahead of market trends.
"Business intelligence tools are all about helping your organization succeed. Cultivate a more impactful strategy with timely information that makes sense."
DID YOU KNOW: The business intelligence industry uses business intelligence tools to predict its growth. So far, experts expect an industry valuation of about $55 billion by 2032.
The Benefits of Business Intelligence Tools
Why use business intelligence tools when companies have been thriving for centuries without them? Let's explore the benefits to better understand this industry's explosive growth. For starters, these sophisticated tools make data discovery a task nearly anyone can do.
Until now, data discovery, collection, and analysis jobs were time-consuming, complex, and riddled with human error. Business intelligence tools swooped in to help advanced analytics specialists and data scientists streamline projects for more efficiency. They can also assist teams in monitoring or managing growth scales, problem-solving concerns, and product forecasting from a single location.
Business Intelligence Tools: The Cons to Consider
Knowing the pros and cons of business intelligence tools is crucial. This can help you develop a stout system for data collection and analysis. Meanwhile, it can also steer you away from the options that won't best serve your goals. However, one of the most glaring drawbacks of business intelligence tools is the sheer number of them available. Sifting can be a headache, and there is no magic pill.
Another con is the variety, even among top-notch choices. Software and applications can vary widely in robustness. Many also have different integration capabilities, so your teams must coordinate operating systems with program parameters to use them. Therein lies the final issue of user-friendliness. Business intelligence tools often require a data scientist to unlock the juicy secrets.
How to Find What's Missing
Your business relies on relevant and accurate information to develop marketing campaigns, establish company policies, and interact with stakeholders.
"Many organizations cannot operate without data analytics from compatible business intelligence tools."
Here is how they determine the best match:
Establish Definitive Goals – Successful companies stand on concrete goals with clear objectives to achieve them. This helps reveal the best BI tools for their staff.
Explore Your Options – Consider utilizing multiple business intelligence tools to create a well-rounded approach supported by diverse data.
Compare Multiple BITs – Decide which software applications work best, and then search for the options offering features and services required by your team.
Consult a data scientist. Ask for more information on specific business intelligence tools and data collection strategies.
Remember, these tools should be versatile, offer a sensible user experience, and produce valuable results. However, they can't do everything. Your company also needs Voice of Customer (VoC) feedback, but many BI tools don't offer that. Gain more insights from surveys, questionnaires, and help from a data science team.
The 6 Best Business Intelligence Tools
Your BI tools don't have to be perfect; your data does. Erroneous data or missed insights can negatively impact businesses, customers, communities, and reputations. Help raise your industry's expectations with software applications that make sense without making a mess. Check out these top six options to get a head start.
#1. Datapine
BEST FOR ALL-IN-ONE BI
Datapine is one of those all-inclusive business intelligence platforms making its way into nearly every industry. It facilitates complex data processing but makes analytics simpler for non-technical staff. This option also features comprehensive self-service settings to help teams integrate multiple data sources. Perform advanced analysis to construct interactive dashboards and create actionable insights.
#2. SAS Business Intelligence
BEST FOR INFORMED DECISION-MAKING
SAS Business Intelligence has been around since the 1970s, so it naturally offers multiple intuitive functions. This well-seasoned BI tool is another self-service option with several customizable options. Collect from diverse sources and enjoy high-level data integration capabilities for advanced analytics and reporting. You also get a text analysis feature for unique contextual insights.
#3. SAP Business Objects
BEST FOR COMPREHENSIVE REPORTING
Sap Business Objects caters to companies seeking in-depth data reporting. It also provides intuitive features such as practical analytics tools and interactive data visualization interfacing. Unlike other business intelligence tools, this one center on optimizing the CRM and Customer Experience (CX). It also has features to help zoom in on the digital supply chain through role-based dashboards.
#4. Yellowfin BI
BEST FOR END-TO-END COLLABORATION
Yellowfin BI combines multiple business intelligence tools to help teams develop comprehensive strategies around precision data. This platform allows tailored data filtering with a simplified interface and mobile-compatible dashboards. It also uses machine learning to foster better visuals using a development environment with low code/no code options.
#5. QlikSense
BEST FOR AI INTEGRATION
QlikSense provides multiple data analytics instruments as one of the most comprehensive business intelligence tools. Use the software from any smart device with a touchscreen. It's an associative analytics engine built for high performance and backed by intuitive AI and cloud computing. This option also has a Search & Conversation function to help teams ask questions and receive actionable insights using neutral language.
#6. Tableau BI
BEST FOR BUSINESS BUDGETING
Tableau BI assists teams with data discovery, visualization, and analytics. The sophisticated software provides multiple business intelligence tools, including some for rapid data sharing and system troubleshooting to avoid additional IT expenditures. Import data from various sources, including MS Excel, MS SQL, SalesForce, Google Analytics, and Oracle, to make the most of your marketing budget.
5 Other Business Intelligence Tools You Need to Know About
Business intelligence tools are widespread and differentiated because each team requires specific things. Therefore, the options in the list above might not be suitable for your project. Some could also have the features you need but not the user-friendliness you desire. Compare your options to narrow the search.
You can also consider these other business intelligence tools if the situation calls for it:
MicroStrategy – It offers high-speed data dashboarding, cloud computing, and hyperintelligence for developing competitive solutions.
Looker – Discover the data to unlock your company's potential using a collaborative system for easy sharing and integration.
Zoho Analytics – Get in-depth reporting and personalized dashboarding or build connectors with integration APIs to blend, merge, and collaborate better.
Microsoft Power BI – Garner web-based conveniences with real-time trend tracking, broad compatibility, and simple app integration tools.
Sisense – Enjoy a user-friendly platform that helps teams visualize massive data from vast sources to reveal hidden patterns and predict trends.
Don't stop there. Check out IBM Cognos Analytics and TIBCO Spotfire, also. Determine the best business intelligence tools for your team through careful consideration. Keep reading for some tips on deciding.
How to Choose the Best Business Intelligence Tools
The best business intelligence tools aren't hard to find. You just have to know what you're looking for. Use a specific strategy to discover BITs that make the most sense. Or consult a data scientist for more information, insider news, and relevant insights. You can also hire a data science team and use whatever software or applications they do.
"Review your choices carefully, and build a sustainable long game."
Choose a few options, and then compare them based on strict criteria. Don't worry about the brand names or customer reviews as much as the integration and customization options. If user-friendliness is crucial for your team, look for these tools with straightforward dashboards and mobile-friendly interfaces. Meanwhile, invite your associates to test the application before unleashing it in every department.
Finally, don't forget to consider the cost. They are an investment, but the prices can vary from one option to another. Moreover, various features and add-ons can increase or decrease the fees.
Integrating New Business Intelligence Tools: A Guide
Some business intelligence tools can make integration a challenge. Follow these tips to make it easier:
Look at the system specifications first. Ensure your business intelligence tools can work together for a comprehensive approach.
Discuss the pros and cons with your team. Ask for honest feedback, and show people you're listening.
Run simple tests to determine useability. Look for systematic kinks and determine if the software helps troubleshoot.
Blend old data with updated sets. Gradually transfer existing data collections to the new business intelligence tools you choose.
Double-check data accuracy with tailored metrics. Train the software to gather information and produce visualizations that make an impact.
Have a data scientist iron out the wrinkles. Optimize your business intelligence tools with a data science team experienced with the software.
Conclusion
Business intelligence tools can help your company rise above the chatter to become part of a specific conversation. Transform unstructured data collections into meaningful insights using the best instruments. Then zoom in on consumer behavior, buying trends, industry changes, corporate policies, and more. Using the best business intelligence tools, you can also develop more impactful marketing campaigns to establish yourself as an authority.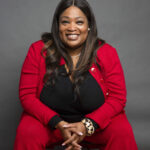 About the Author
Tiffany Perkins-Munn orchestrates aggressive strategies to identify objectives, expose patterns, and implement game-changing solutions with agility that transcends traditional marketing. As the Head of Data and Analytics for the innovative CDAO organization at J.P. Morgan Chase, her knack involves unraveling complex business problems through operational enhancements, augmented financials, and intuitive recruiting. After over two decades in the industry, she consistently forges robust relationships across the corporate spectrum, becoming one of the Top 10 Finalists in the Merrill Lynch Global Markets Innovation Program.
Dr. Perkins-Munn earned her Ph.D. in Social-Personality Psychology with an interdisciplinary focus on Advanced Quantitative Methods. Her insights are the subject of countless lectures on psychology, statistics, and real-world applications. As a published author, coursework developer, and Dissertation Committee Chair, Tiffany still finds time for family and hobbies. Her non-linear career path has given her an exclusive skill set that is virtually impossible to reproduce in another individual.