Reading Time:
8
minutes
*I frequently get asked questions about Data Science, so in the interest of helping as many people as possible, I've started this blog to answer those questions as simply as possible. This is a robust topic, and if you want a more in-depth discussion, please revisit my blog, where we will be going into greater depth at another time.
Understanding why data science is important can help you meet goals and determine the best industry approach. It also serves as a beacon for future plans and ensures compliance with various standards. Here is what you need to know about it.
A data scientist already knows why data science is important, but do you? Many businesses and organizations thrive with the information they collect about consumers, stakeholders, and investors. However, some executives and staff might not appreciate the value of the science behind it. Understanding why this is important to everyday life is essential.
This article will discuss data science and why it matters to each economic sector. It will also review why data science is important to ordinary people, not just big businesses and tech companies. Data collection and analysis dictate much of what we see in modern times, so it makes sense to understand the benefits. Let's get started.
Table of Contents
The Data Science Field: An Overview
Step One: Data Collection & Ingestion
Step Two: Data Storage & Processing
Step Three: Data Analysis & Implementation
Why Data Science Is Important in Everyday Life
Four Reasons Why Data Science Is Important Everywhere
Why Data Science Is Important to Critical Infrastructures
Examples of Data Science in Everyday Life
What Is Data Science?
Knowing why data science is important begins with understanding what it is (and isn't). Most experts define it as an interdisciplinary field using various processes to extract information from different places. A data scientist utilizes scientific methodologies, algorithms, and systems to extrapolate insights from structured and unstructured datasets.
Data scientists help clarify and utilize the collected information across wide-ranging applications and domains. This allows individuals and companies to make data-driven decisions to enable, enhance, or accelerate objectives.
"Data science is crucial because it helps unlock specific facts and reveals behavior norms from target audiences."
Understand why data science is essential to collate and dissect statistics for more profound knowledge. Data analytics can also help teams create tools for better visualization and more efficient machine learning. The preferred techniques typically involve these five primary elements:
Purpose – The reasons why you're collecting specific information
People – The choices and behaviors of your target audience
Platforms – The places from which you'll gather critical data
Processes – The methods used to collate and analyze information
Programmability – The practical benefits of various projects and campaigns
A data scientist harnesses several tools for precision outcomes. They can also combine various disciplines to draw out the desired insights. Many experts use mathematics, statistical analysis, artificial intelligence, and specialized computer programming to expose actionable discernments. These insights can help companies and entrepreneurs with strategic planning, personal branding, marketing, and industry standards compliance.
The Data Science Field: An Overview
It's challenging to ignore why data science is important when you examine the modern world. The demand for highly-trained and intuitive data scientists is growing exponentially in most industries. Meanwhile, Harvard Business Review called it "the sexiest job of the 21st century", and contemporary businesses seem to agree.
"Today's most successful and influential brands rely on data science to interpret information and consumer feedback."
Data scientists can also provide recommendations to help increase sales, boost brand recognition, and improve outcomes for consumers, stakeholders, and investors. However, teams must incorporate the appropriate data lifecycle to glean helpful information. This is primarily why many businesses hire a full-time data scientist.
As the field grows, we see techniques becoming more refined. Still, these are the fundamental steps taken to garner actionable insights:
Step One: Data Collection & Ingestion
This is where a data scientist gathers specific data based on predetermined goals. They use various methods and combinations thereof to excavate hidden information and patterns. Their sources generally include log files, photos, social media interactions, video, and audio. However, highly intuitive data collection teams can also sift through alternative resources such as IoT, email marketing campaigns, and affiliate linking.
Step Two: Data Storage & Processing
This step involves collating data into the appropriate formats, structures, and storage systems.
"Teams can set various standards to facilitate goal-oriented workflows and processing."
The primary objective is to foster better machine learning and develop models for cleaning, deduplicating, combining, and transforming information. This can help businesses prepare before adjusting strategies in one direction or another.
Step Three: Data Analysis & Implementation
The final step consists of various phases to analyze and implement the data. Experts usually examine different biases, behavior patterns, and ranges between datasets to develop accurate hypotheses. They can also use their assumptions to test data relevance and practicality. Data scientist skills include presenting reports and creating visual aids for sharing information across multiple platforms.
Understanding why data science is important means getting one step closer to attracting the right attention. However, this interdisciplinary field is also helpful in the real world.
Why Data Science Is Important in Everyday Life
Learn why data science is important to join the ranks of some of the most influential brands. Their campaigns serve diverse audiences because they zoom in on relevant consumer demands. Data science enables businesses to interpret enormous datasets from several sources, but it also helps enhance user experience.
A data scientist can work in multiple fields and perform various tasks to serve numerous industry domains. Understanding why data science is important begins with recognizing its practicality for finance, medicine, transportation, technology, government, manufacturing, and more.
"Cities run efficiently, hospitals save lives, and innovators can create products consumers actually want."
Recently, data scientists have started using artificial intelligence and machine learning to help predict and prevent disease. Researchers at the University of Virginia combined data science techniques with medical methodologies to successfully diagnose and treat patients. This helps give the public more peace of mind as we exit the COVID-19 pandemic and face potential similarities in the future.
Their work also helps personalize healthcare for patients and provides better recovery and treatment recommendations. However, the benefits of data science aren't relegated to the medical field. Discovering why data science is important to entertainment, sports, and art is incredibly eye-opening. A well-equipped data scientist can help sports teams evaluate and improve performance. It can also introduce entertainment options to new audiences, specify artistic preferences, and reveal issues that stifle growth.
DID YOU KNOW: Data science can help bridge the gap between the developed world and underdeveloped regions.
Four Reasons Why Data Science Is Important Everywhere
Appreciating why data science is important requires a closer look at its impact on various industries besides sports, entertainment, and healthcare. Although those sectors rely on data collection and analysis to maintain relevance, so do these everyday entities:
#1. E-commerce
Popular e-commerce websites depend on data science to ensure an optimal customer experience. Think Amazon, Etsy, Pinterest, and eBay. Their executives use specific algorithms to suggest goods and services based on search history, previous purchases, and online behaviors. That also means customers can enjoy tailored shopping and helpful reminders as they handle more pressing matters.
#2. Automation
Many industries use data-driven automation to streamline production, hasten deliveries, and simplify tracking. Some vehicle manufacturers have jumped on board the data science train with self-driving cars and intelligent automotive design. Multiple fabrication companies also utilize the benefits of data science to develop automated machining practices aligned with strict industry standards. This means the consumer gets better, safer products at lower prices.
#3. Finance
The finance industry clearly understands why data science is important. Many financial organizations use customized algorithms to help prevent fraud and ensure rock-solid transaction security. A data scientist can help banks, investment firms, and other institutions check, monitor, and share crucial documents. Targeted data science encourages interactions and involvement with clandestine entities through data-driven automation. This helps consumers enter new arenas and build generational wealth.
#4. Tourism
Tourism plays a significant role in our everyday lives and also helps drive diverse economies. However, touring different places can be tricky without data science. You can see why data science is important just by observing airport operations. The information helps predict and prevent flight delays or send imperative messages to passengers before they waste time and money.
"This allows people to plan their lives more efficiently without stressing about the unknowns."
Most people appreciate the modern conveniences in their lives, but some might not consider how they were developed. Thank a data scientist if you enjoy push-button amenities, customization, and targeted but compassionate marketing.
Why Data Science Is Important to Critical Infrastructures
Understand why data science is important to everyday life and consider how it impacts critical infrastructure. For instance, it can help companies build better connections with their customers without launching costly advertising campaigns. This equates to more affordable pricing and intuitive product design.
Data science also encourages various facilities to use their resources wisely. The data scientist can also adjust metrics to determine specifics before new policy implementation. Analyzing the collected information unveils the best possible solutions for any problem, allowing consumers the opportunity to give honest and timely feedback.
Data science findings are relevant across numerous economic and social sectors. The information creates practical cross-sections between seemingly unrelated data points, helping businesses achieve goals and consumers benefit from innovation with minimal obstacles. Ask a data scientist for more information on why data science is important to the day-to-day grind.
Examples of Data Science in Everyday Life
It's challenging to appreciate why data science is important if you can't connect it to something practical. Data might be everywhere, but most work happens behind the scenes. Here are some everyday consequences of data scientists doing their jobs:
Watching Videos Online – Data science supports the complex algorithms used by YouTube, Vimeo, and other streaming services. It is what provides the suggested content on your favorite playlist. This helps reduce the effort required for entertainment and education.
Enjoying Movies at Home – Companies like Netflix, Amazon Prime, and Hulu garner data science to put forward movies and TV shows that viewers will appreciate. Data scientists also help develop quality recommendations for content, streaming times, and series schedules.
Paying Bills by Phone – Data science allows many businesses to manage incoming and outgoing calls with automation. Some use machine learning to answer inquiries without involving staff to streamline operations and improve the user experience.
Asking Robots for Information – You can understand why data science is important if you've ever asked Google or Siri a question. Data scientists can also help tech companies develop service enhancements such as tailored notifications, alarms, and reminders.
Seeking Mental Health Support – Some people use virtual counseling to help manage mental illness and emotional turmoil. However, they would have to visit a doctor's office without data science aligning their needs with available services.
You can see why data science is important when examining different industries, social norms, and preferences.
"Your everyday life and its creature comforts depend on data, analytics, and intuitive implementation."
The required information would remain mysterious without data and someone to analyze it.
Tips for Using Data Better
Understanding why data science is important can help, but it's not the final step. You must also realize how to use data efficiently for the best outcomes. Here are some tips:
Determine your goals first. You can adjust when needed.
Develop reference lists for inputting data accurately. This can help save time.
Standardize your selected metrics. Keep teams on the same page.
Use pivot tables to track data quality. Maintain the highest expectations.
Clean messy data before analyzing. Prevent oversights and overlap.
For more tips on using data wisely, talk to an experienced data scientist.
Conclusion
Learn why data science is important to make the most of it in your daily life. It can help you meet goals, determine results, attract customers, and decide on actions. However, this promotes a positive user experience and supports modern lifestyles. In other words, our world would not be the same without it.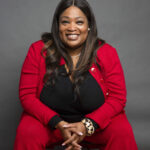 About the Author
Tiffany Perkins-Munn orchestrates aggressive strategies to identify objectives, expose patterns, and implement game-changing solutions with agility that transcends traditional marketing. As the Head of Data and Analytics for the innovative CDAO organization at J.P. Morgan Chase, her knack involves unraveling complex business problems through operational enhancements, augmented financials, and intuitive recruiting. After over two decades in the industry, she consistently forges robust relationships across the corporate spectrum, becoming one of the Top 10 Finalists in the Merrill Lynch Global Markets Innovation Program.
Dr. Perkins-Munn earned her Ph.D. in Social-Personality Psychology with an interdisciplinary focus on
Advanced Quantitative Methods. Her insights are the subject of countless lectures on psychology,
statistics, and real-world applications. As a published author, coursework developer, and
Dissertation Committee Chair Tiffany still finds time for family and hobbies. Her non-linear career path
has given her an exclusive skill set that is virtually impossible to reproduce in another individual.