Reading Time:
8
minutes
*I frequently get asked questions about Data Science, so in the interest of helping as many people as possible, I've started this blog to answer those questions as simply as possible. This is a robust topic, and if you want a more in-depth discussion, please revisit my blog, where we will be going into greater depth at another time.
Data science jobs are more prevalent today than ever before. Many brands create marketing strategies using the information data scientists gather. Most companies pay generous salaries because these careers are in high demand. Are you prepared for the big data tidal wave?
Data science jobs are among the highest paid for a good reason. Many companies rely on data analysis to determine their brand strategies. Some also create marketing campaigns and manage public perception with the information collected.
Modern organizations suddenly grapple with mountains of metrics from multiple streams. However, the data points are pointless without guidance. Data scientists help transform otherwise random information into actionable insights. Their analyses can also identify problems and predict potential issues.
Data science jobs consist of extrapolating information from a pile of facts to formulate an intuitive concept. Experts can share metrics, compare their findings across several brands, or focus their analysis on a specific company. Meanwhile, they must know how to use sophisticated computer software, and excellent math skills wouldn't hurt.
Table of Contents
Data Science Jobs: An Overview of Duties
What Does a Data Scientist Do?
Data Science Jobs Step-By-Step
Common Data Science Job Titles
#7. Business Intelligence Analyst
Essential Skills for Data Scientists
Best Cities for Data Science Jobs
Data Science Jobs: An Overview of Duties
The job of a data scientist isn't simple or easy. It involves countless steps, including many requiring incredible attention to detail. Data science jobs help answer crucial questions, even when those questions aren't immediately evident.
Data scientists merge math with technology to accomplish various goals. They generally work with massive corporations but also help small businesses and individuals. Experts can perform complex tasks to uncover patterns and potential from seemingly random information. Their objectives vary widely, depending on the client and industry.
For example, an exceptional data analysis can accomplish the following things:
Reveal industry trends
Boost brand ranking on search engines
Optimize LinkedIn recommendations
Create effective social media campaigns
Manage public perception
Enhance product development
Attract diverse audiences
Increase industry authority
Define target audiences
Solve problems
Diversify the workplace
Tailor marketing strategies to specific groups
Identify hidden opportunities
Data science jobs can make a measurable difference in all sectors, from retail and hospitality to telecommunications and healthcare. The career path will serve every economy in the future, with trackable metrics that help align brands with global politics. However, the job title covers an array of duties that you might not expect.
What Does a Data Scientist Do?
How does the average data scientist spend their day at work? Do they stare at a computer screen all afternoon or pour over spreadsheets in the evening? The answer is both and neither.
For starters, data science jobs require advanced math skills and superior computer knowledge. Experts must also have keen business management abilities and basic marketing talents. The duties are also wide-ranging and based on the requirements of each project.
Some scientists might use data to create prototypes, while others could gather metrics for experimental frameworks and innovative product development. The data science job description includes brand expansions, audience retention, and advertisement analyses. However, clients can tailor their requests to specific marketing goals.
Meanwhile, most professionals use artificial intelligence (AI) and machine learning to excavate or examine data in real-time. Pinterest, Airbnb, and Lyft are three well-known advocates for data science jobs. They offer some of the highest salaries for experienced applicants, and their collective influence on economies is tremendous.
Data Science Jobs Step-By-Step
Most data science projects follow a linear path, albeit dictated by the client's objectives, timeline, and budget. There can be some other minor variations, depending on various factors. However, many data science jobs consist of these five steps:
Step 1: Goal Setting
Data scientists must lay a foundation for robust analytics. That means they have to become familiar with the client and the client's target audience. Experts know the value of understanding customers from multiple angles.
Step 2: Data Collection
Next, data scientists pull out the information needed to solve various problems. They typically use logs, databases, and other direct-input interfaces to gather information. However, they can also search public domains and use web scrapping for companies and individuals who don't have robust databases.
Step 3: Exploratory Analysis
After the collection, data science jobs require experts to explore the statistics and make sense of them. They dig into specific data sets, make relevant observations, and help clients visualize their findings. Scientists might also search for patterns, correlations, and variables to manipulate numbers further.
Step 4: Data Cleaning
Cleaning big data is a massive job, according to Forbes. Most scientists spend over half their time doing this, but it's for a good reason. This step helps filter useless or irregular information for the machine learning algorithms in the next phase.
DID YOU KNOW: Uncleaned data can skew the findings and paint an inaccurate picture of your company or audience.
Step 5: Model Tuning
This is where the magic of metrics happens. All data science jobs use model training to evaluate the data set performance. They use cross-validation, regression, decision tree, and random forest regressor models to tune data for practical applications.
Afterward, data scientists fine-tune their selected models and present their findings to clients. They discuss learned information, reveal discoveries, and discuss problem-solving techniques. Experienced professionals can also recommend various departments such as marketing and talent management.
Data science jobs are all about creating infrastructure, then testing it with machine learning. Their insights help companies make better choices and develop more marketable products. Thus, careers in data science are in high demand, with equally high compensation.
Common Data Science Job Titles
Your salary as a data scientist depends on several factors, including your job title.
Scientist – Design data modeling phases, create algorithms, and perfect tailored analytics
Engineer – Organize, aggregate, and clean data from various sources for transfer to databases
Architect – Design, develop, and manage data archives for multiple clients
Analyst – Manipulate data sets to reveal meaningful trends and offer relevant conclusions
Each position helps an organization create strategic marketing plans, so the roles overlap often. However, all data science jobs are unique. While data scientists build processes for modeling, the analyst examines them for relevance. Teams usually work together to draw conclusions and formulate better strategies. The more responsibility an expert has, the higher their salary is likely to be.
The Top 10 Data Science Jobs
The highest paying careers in data science and analytics require demonstrated excellence. Applicants must also have years of experience and a degree from an accredited school. However, qualified people can earn a generous wage, and there are countless opportunities for advancement in the field.
Big data has transformed the way businesses interact with consumers. The impact is global, but the U.S. Department of Labor Statistics (BLS) predicts exponential growth within the states. Economists expect a 31% increase in data science jobs within the next decade alone.
Meanwhile, top-notch organizations need competent data scientists to fill evolving roles. For most, employees are still hard to find, so the open positions pay well. Many data science jobs offer six-figure salaries for applicants with advanced degrees and training. However, about 80% of the positions require at least three years of data analytics experience.
You might get the offer if you can earn a master's degree, practice your craft, and present yourself as the perfect candidate. Here are the top ten most coveted data science positions, their average salaries, and the skills you need to land them:
#1. Big Data Engineer
SALARY AVERAGE: $142k
Expect to turn massive data dumps into profound information. You'll be responsible for gathering, interpreting, analyzing, and reporting. Prepare to manage the company's hardware and software while at it.
#2. Data Architect
SALARY AVERAGE: $152k
Get ready to design complex data framework structures while maintaining evolving databases. You'll be tasked with developing strategies for enterprise data models to communicate plans, problems, and predictions.
#3. Data Security Analyst
SALARY AVERAGE: $140k
Data security analysts run security audits to offer recommendations. They also provide risk assessment services to help enhance data systems and reduce unwanted transparency. These pros prevent data breaches while creating policies and procedures for mitigating weaknesses.
#4. Data Scientist
SALARY AVERAGE: $138k
Data science jobs involve designing and building new processing models for mining and production. Experts must conduct regular studies through product experimentation, prototyping, algorithm development, and custom analysis.
#5. Database Manager
SALARY AVERAGE: $141k
A database manager helps discover and troubleshoot problems in data collection warehouses. They also develop solutions and assist with implementing storage hardware for streamlined maintenance. These experts work closely with other data scientists to train newcomers and communicate concepts.
#6. Data Modeler
SALARY AVERAGE: $110k
Data modelers have one of the most essential data science jobs. They transform massive volumes of data into usable insights for other team members. Their skills include modeling micro and macro trends for observation, statistical analysis, and proficiency.
#7. Business Intelligence Analyst
SALARY AVERAGE: $118k
BIAs helps business administrators make better decisions using the collected and cleaned data. They also respond to various managerial requests for specifics. Thus, business intelligence analysts must know how to scrutinize data to uncover trends, reveal patterns, and locate information.
#8. Database Administrator
SALARY AVERAGE: $105k
As a database administrator, your responsibilities include monitoring and optimizing the database to prevent adverse impacts from evolving metrics. These experts regularly work alongside IT and security experts to ensure data security and streamline team coordination.
#9. Database Developer
SALARY AVERAGE: $120k
Database developers investigate and evaluate various processes to eliminate ineffective coding and remove "dirty" data. They usually monitor the performance while developing updated warehouses for data storage.
#10. Data Analyst
SALARY AVERAGE: $106k
The analyst has one of the most critical data science jobs. They help organizations leverage data to make more informed decisions about marketing and operations. Their skills are essential across multiple sectors, especially burgeoning industries and startups.
Making six figures in one of these data science jobs could set someone up for life. However, breaking into big data isn't easy without the correct credentials. Industry hopefuls must also do these things:
Ask the right questions during the analysis
Know where to find relevant data
Initiate data investigations and explorations
Integrate findings appropriately
Choose the best models and algorithms
Measure and enhance the results
Present analyses to teams
Adjust approaches as needed
Experts apply highly effective data science methodologies to reveal meaningful metrics. They also use machine learning, artificial intelligence, and statistical modeling to ensure maximum impact.
How to Break Into Big Data
Data scientist roles and responsibilities are never cut and dry. These experts work closely with businesses, consumers, stakeholders, and investors to achieve complex goals. Their findings are tailored to specific objectives, meaning their approach usually matches. Meanwhile, landing a job as a data scientist means possessing a particular skill set.
Essential Skills for Data Scientists
Data scientists must possess the following core skills to be successful in the industry:
Statistical Analysis
Programming
Computer Science
Machine Learning
Data Storytelling
Mathematical Proficiency
Critical Thinking
Interpersonal Skills
Corporate Intuition
Abstract Mindset
Curiosity
Attention to Detail
Experts should help organizations make informed decisions through due diligence with data science jobs. However, they should also demonstrate high character and demand precision from their teammates. Collaboration is crucial regardless of the project.
Best Cities for Data Science Jobs
Sometimes, the compensation for data science jobs depends on the location. Here's a list of the top-paying U.S. cities:
Boston, MA
San Francisco, CA
Seattle, WA
Los Angeles, CA
Austin, TX
New York, NY
Chicago, IL
Washington, DC
Charlotte, NC
Atlanta, GA
Conclusion
Data science jobs are in high demand, with an expected 31% growth within the next ten years. Businesses and non-profit organizations rely on accurate data collection and analysis to stay ahead of the competition and maintain company standards. Modern technologies only increase the need for better data scientists and database administrators.
Remaining on the front lines of any industry requires insightful information from relevant sources. However, gathering and scrutinizing massive data dumps is virtually impossible without a strategy. Data science jobs make it easier for firms to address marketing concerns in real-time using real-world information.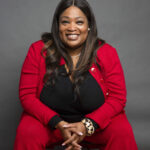 About the Author
Tiffany Perkins-Munn orchestrates aggressive strategies to identify objectives, expose patterns, and implement game-changing solutions with the agility that transcends traditional marketing. As the Head of Data and Analytics for the innovative CDAO organization at J.P. Morgan Chase, her knack involves unraveling complex business problems through operational enhancements, augmented financials, and intuitive recruiting. After over two decades in the industry, she consistently forges robust relationships across the corporate spectrum, becoming one of the Top 10 Finalists in the Merrill Lynch Global Markets Innovation Program.
Dr. Perkins-Munn earned her Ph.D. in Social-Personality Psychology with an interdisciplinary focus on
Advanced Quantitative Methods. Her insights are the subject of countless lectures on psychology,
statistics, and real-world applications. As a published author, coursework developer, and
Dissertation Committee Chair Tiffany still finds time for family and hobbies. Her non-linear career path
has given her an exclusive skill set that is virtually impossible to reproduce in another individual.