Reading Time:
10
minutes
*I frequently get asked questions about Data Science, so in the interest of helping as many people as possible, I've started this blog to answer those questions as simply as possible. This is a robust topic, and if you want a more in-depth discussion, please revisit my blog, where we will be going into greater depth at another time. 
Informatics is the study of information technology and is often connected to the vast field of data science, helping businesses and organizations optimize the way they use and interact with data and information systems. With data in abundance, read on to learn how to capitalize on your data with the help of informatics and data science.
Informatics is oftentimes called the science of information. It's the study, design, and development of information technology that stores, generates, processes, and presents information. Several industries and organizations use informatics — especially in the medical field. There are several similarities between data science and informatics, but they're two separate fields, both of which are important to an organization's success.
This blog will explain how informatics and data science are related so you can learn the best practices for interpreting, analyzing, and managing data in today's digital landscape, where data is abundant.
Table of Contents
How Are Informatics and Data Science Related?
Skills Required for Informatics and Data Science
Career Opportunities in Informatics and Data Science
The Future of Informatics and Data Science
What Is Informatics?
Informatics is a term used to broadly describe the design, study, and development of information technology systems. The informatics field is often seen as an overlap of informational sciences, like computer science, information science, and organizational science.
Essentially, informatics is the study of information systems but is typically tied to computers and focuses on the different ways information is stored and interacted with.
The term and concept of informatics can be traced back to the '50s and '60s, but Europeans first coined the term in the 1980s. Health informatics specifically began about 70 years ago when doctors and researchers began exploring the role computers could play in helping diagnose medical conditions.
But the medical field isn't the only industry that has seen the benefits of using informatics in its operations. Some informatics use cases include:
Healthcare
Finance
Education
#1. Healthcare
Informatics and the healthcare field go together and have for several decades. Health informatics excels at integrating people, technology, and data to improve the efficiency and quality of patient care. Health informatics systems are used at several points throughout the medical field to help streamline workflows and enhance convenience for patients, including:
Scheduling
Maintaining Electronic Health Records and Medical Billing
Telemedicine, Telehealth, and Virtual Patient Portals
Predictive Healthcare
Diagnostics
#2. Finance
Informatics can be useful in the finance industry for storing, processing, and communicating financial data. Well-run financial information systems that are organized and efficient at collecting and interpreting data are crucial to almost all businesses, as managers and executives will often need to consult financial information when making business decisions.
Those skilled in financial informatics can monitor financial information systems that handle tasks like:
Ensuring Accounts Have Sufficient Funds to Handle Payments
Determining the Most and Least Profitable Customers and Products
Locating Bottleneck Areas
Determining the Maximum Debt Load, the Company Can Handle
#3. Education
Education or learning informatics intersects several disciplines, including learning sciences, cognitive science, information science, and computer science. Generally, the primary focus of education informatics is to focus on computer applications, networks, and systems that support the research and delivery of education.
Education information systems can be used as management tools that collect, monitor, analyze and disseminate information and data about education inputs, processes, and outcomes, or, simply put, student learning.
What Is Data Science?
Data science is the field of math, statistics, AI, and machine learning that specializes in analyzing and uncovering insights hidden in data. It's a consistently growing field that allows businesses and organizations to tap into big data to predict patterns and behaviors and better understand their reach and operations.
The term "data science" has been in use since the early 1960s, when it was used interchangeably with "computer science." Later though, the distinction between the two terms was made, and it became clear that data science is a separate field. As tech advanced and social media gained prominence, the use cases and applications of data science continued evolving, making it a rapidly expanding, high-demand career track.
There are countless ways data science can be used across almost every industry. Essentially, if your organization has data — which it almost certainly does — you can apply data science to your operations. Some of the domains in which data science can be applied include:
Marketing
Sports
Politics
#1. Marketing
Data science thrives in the marketing field. Customer data is available at a larger scale than ever before, as there are numerous touch points for customers to interact with businesses online. This data can then be used to generate insights into consumer behavior and enhance marketing efforts, thus yielding higher returns.
Some of the ways data science is used in marketing include:
Recommendation Systems
Sentiment Analysis
Customer Segmentation
Personalization
Predictive Analytics
#2. Sports
Data science is often used in sports through the practice of sports analytics, which is the study of athletic and business performance to optimize processes and improve the success of sports organizations by focusing on on-field and off-field data analytics.
On-field data analytics include tracking on-field metrics that can be used to improve in-game strategies, nutrition plans, and other aspects that could boost an athlete's performance. Off-field data is more focused on the business side of sports, like ticket and merchandise sales and fan engagement, all of which can be used to inform better decisions for optimized growth and profitability.
#3. Politics
Data science is the practice of turning data into valuable information with actionable insights, and politics is chock-full of useful data points. From polls to surveys to votes and voter demographics, there are tons of valuable pieces of data that political candidates and elected officials can use to inform their decisions.
For example, data science is used in making political predictions. By analyzing past voter patterns, data science can predict the outcome of elections, how the public may respond to proposed policies, and how they may vote in the future.
How Are Informatics and Data Science Related?
There are several similarities and differences between data science and informatics, but the two fields also work together in a lot of ways. Informatics is the process of using data, information, and knowledge to improve the work, delivery, and services an industry or organization offers, like healthcare services.
Data science is the practice of analyzing and pulling insights from data. Put simply, data science analyzes the data, and informatics applies the information gathered from that analysis. You can have one without the other, but when put together, data science and informatics complement each other nicely.
There are many similarities between the two disciplines, such as the type of training and skills involved, which are typically learned in either a certificate or degree program. Both fields require an understanding of the fundamentals of working with data, including security and safety.
Data science tends to be more focused on developing skills that allow data scientists to conduct their own research using data science tools like programming and statistical models to generate shareable insights. Informatics is more focused on managing and maintaining information systems, not so much on generating and presenting information. Data science is the best fit for those with a passion for math, computing, and making discoveries through analyzing data, whereas informatics is better suited for those who are fascinated by information systems and evolving tech and enjoy implementing innovative software solutions.
Despite the differences between the two fields, there are opportunities for data science and informatics to work together to solve problems. In a lot of instances, informatics and information science inform data science by considering the life cycle of data rather than just storage and analytics, providing an end-to-end approach that improves the data's long-term value.
Several universities even offer programs that combine data science and informatics into one degree, allowing prospective students to analyze data and then use the information gathered to help businesses and organizations achieve their goals.
Skills Required for Informatics and Data Science
To be successful in the fields of data science and informatics, it's important to have the necessary skills. Much of the skills required on the job can be acquired through certificate and degree programs from universities and other institutions, as well as training and experience on the job and through internships.
For those interested in informatics, there are several hard and soft skills, or technical and non-technical skills, necessary for performing well in the field. Some of those soft, non-technical skills include:
Communication Skills
Analytical Thinking Skills
Curiosity
Organization
Problem-Solving Skills
On the other hand, there are also several hard, technical skills that an informatics professional should have, typically obtained through education and training programs and include:
Computer Programming
Understanding of Information Technology
Management Skills
Similarly, there are also required skills for those in the data science field, and there is even some overlap with the required skillsets for informatics jobs. Some of the soft, non-technical skills recommended for data science professionals include:
Communication Skills
Strong Data Intuition
Critical Thinking Skills
Creative Thinking Skills
Problem-Solving Skills
Just like with informatics, those interested in data science need to obtain education and training that sets them up with hard, technical skills to get the job done, including:
Programming
Knowledge of How to Work with Data Science Tools and Programs
Database Management
Data Visualization and Communication
Business Strategies and Optimization
Career Opportunities in Informatics and Data Science
Data-focused jobs have been steadily increasing in demand and popularity for several years now and are projected to continue doing so. The job outlook for both informatics and data science careers is good and will likely only continue improving and increasing as businesses become more tech and data-focused and seek professionals to help them reach new goals.
There are several career opportunities in both fields and a range of salaries depending on the level of education you have, as well as aspects of the job like location and demand for the position. That said, informatics jobs can have salaries ranging from $37,000 to upwards of $130,000, and data science jobs have an average yearly salary of $129,095.
There is no shortage of potential career paths in informatics and data science, some of which include:
Data Analyst
Data Scientist
Informatics Specialist
#1. Data Analyst
Data analysts collect, clean, and interpret data to help solve problems. Data analysis has many forms — including descriptive, predictive, and diagnostic analysis — depending on the question you're trying to answer or the problem you want to solve.
Daily tasks for data analysts include gathering raw data and cleaning it up, modeling data and designing database structures, then interpreting that data and presenting findings. The average base salary for a data analyst is about $69,517 but can vary depending on seniority and location, among other factors. In terms of job outlook, data analysts are in high demand and are also reported to have extremely high growth rates.
Data scientists use scientific data analysis and data mining to help businesses answer questions and solve problems with data. Day-to-day, data scientists handle tasks like identifying patterns and trends in datasets, creating algorithms and data models to make predictions, and sharing important findings and recommendations with staff members.
The average data scientist earns about $108,659, and the demand for these professionals is rather high as the data scientist career field is expected to continue growing as big data is becoming more important to businesses.
For context, data scientists and analysts sound like similar careers as they both work closely with data, but what they do with the data differs. Analysts typically work with existing data to solve problems, while data scientists build new algorithms and models to make predictions based on data.
#3. Informatics Specialist
An informatics specialist evaluates and improves information systems to collect and analyze data and then identifies ways systems can get better at solving problems for businesses. They work to develop and customize information systems to utilize data in more efficient ways. This often involves working with stakeholders and end users to determine their goals and needs. Informatics specialists can also oversee and facilitate training others on using data systems.
Some of the tasks required in the informatics specialist job include data collection, analyzing and presenting data as information, and serving as the liaison between company leaders and the IT team.
Salaries for informatics specialists can range from $51,000 to $126,000, with an average base pay of $79,977 per year. Available jobs for informatics specialists are expected to increase, especially within the medical field.
The Future of Informatics and Data Science
Jobs in fields like data science and informatics are already in high demand, and that likely won't be changing anytime soon. If anything, these fields are expected to continue growing as technological advancements in fields like healthcare will require data and tech professionals to help lead the way and optimize business operations.
AI and machine learning are also leading the way in terms of advancements in the data science and informatics career paths, providing even more opportunities than before with the help of automation and software advancements. As tech continues advancing, the need for a "middleman" who can communicate between computers and humans will become even more apparent.
Big data is everywhere and plays a substantial role across a variety of industries. It powers decision-making and has countless applications for businesses and individuals alike. While the impact data and related fields like informatics and data science have had on our lives is already apparent and profound, the field is still novel in a lot of ways, and there is ample room for growth and development. It's likely that in the coming years, professionals like data scientists and informatics specialists will be discovering applications and processes that were previously unheard of.
This fact alone is a great reason why pursuing careers in fields like informatics and data science could be a great decision that sees impressive payouts over time. Capitalizing on the power of data isn't exclusive and reserved for tech giants like Amazon and Google. Any company can hire professionals that can make their data work for them, helping to prepare their organization for sustained future success.
Conclusion
Informatics broadly describes the design, study, and development of information technology systems, and data science is the field of math, statistics, AI, and machine learning that specializes in analyzing and uncovering insights hidden in data.
There are several similarities and differences between these two sectors, but they come together across several career paths and industries that combine the skills and training necessary for both fields to enhance the use of data, bringing it to great new heights.
Jobs in fields like data science and informatics are already in high demand, and that likely won't be changing anytime soon. Both offer ways to optimize operations in industries like healthcare, finance, and education and are continuing to evolve with new applications emerging.
Data is everywhere and plays a substantial role across a variety of industries, like powering decision-making and predicting future outcomes. Pursuing a career in data science or informatics could be a great career choice that sets you up for long-term success in an ever-growing field. It's a massive industry with several opportunities for entry, and you can start exploring today.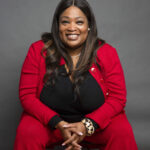 About the Author
Tiffany Perkins-Munn orchestrates aggressive strategies to identify objectives, expose patterns, and implement game-changing solutions with an agility that transcends traditional marketing. As the Head of Data and Analytics for the innovative CDAO organization at J.P. Morgan Chase, her knack involves unraveling complex business problems through operational enhancements, augmented financials, and intuitive recruiting. After over two decades in the industry, she consistently forges robust relationships across the corporate spectrum, becoming one of the Top 10 Finalists in the Merrill Lynch Global Markets Innovation Program.
Dr. Perkins-Munn earned her Ph.D. in Social-Personality Psychology with an interdisciplinary focus on Advanced Quantitative Methods. Her insights are the subject of countless lectures on psychology, statistics, and real-world applications. As a published author, coursework developer, and Dissertation Committee Chair, Tiffany still finds time for family and hobbies. Her non-linear career path has given her an exclusive skill set that is virtually impossible to reproduce in another individual.