Reading Time:
7
minutes
*I frequently get asked questions about Data Science, so in the interest of helping as many people as possible, I've started this blog to answer those questions as simply as possible. This is a robust topic, and if you want a more in-depth discussion, please revisit my blog, where we will be going into greater depth at another time.
Big data is large, diverse, complex data sets that grow at increasing rates. It can be captured from various sources to draw meaningful insights about your business and ways to improve. These tips will tell you everything you need to know about the benefits of big data and how to start integrating it into your business.
Big data is large, complex, diverse data sets that grow at increasing rates. It can be captured in various ways and comes in multiple formats. Big data has revolutionized business as companies and organizations learn data literacy.
Understand how to capture data, analyze it, and draw actionable insights. Integrating big data into your operations can have several benefits. Here is what you need to know.
Table of Contents
Types of Big Data (How Big Data Works)
How Can Big Data Benefit Your Business?
#1. Improved Customer Relations
#2. Targeted Promotions and Ads
#4. Better Decision-Making and Risk Management
#5. Improved Operational Efficiency
#3. Make Use of the Data You Have
What is Big Data?
Big data is expansive data sets full of diverse information. Big data can be collected from various sources, including public comments on social media and websites. Some companies use information voluntarily submitted from personal electronics and apps, questionnaires, and product purchases.
Big data is often stored in computer databases and can be analyzed using specific software or by data scientists. Big data is vast, complex, and challenging to manage at times. However, you can draw insights that help improve operations across all departments.
While different organizations may categorize and define big data differently, it's generally characterized by what is called the three Vs of big data:
#1. Volume
Volume is about the amount of data present. Big data comes with high volumes of data, some of which can be unstructured and have unknown values. These can be difficult to interpret at such high volumes.
#2. Velocity
Velocity depends on the fast rate at which data is received and used. Not only does big data come in at high volumes, but high speed, too.
#3. Variety
Big data is full of variety. There are traditional, structured data sets and more complex unstructured and semi-structured data types, including audio and video. These more complex data types often require additional processing.
Types of Big Data (How Big Data Works)
Because big data is coming in at such high volumes and velocity, it's bound to have a lot of variety. Classifying this into different types helps to understand how to treat the raw data before analyzing it.
Before the data can be analyzed, it goes through an ETL process (extract, transform, load). During this process, data is harvested and changed to be readable. The ETL process can vary depending on the type of data you're working with.
The type of data is essential to understanding how to treat the data. It can also let you know what insights specific data can produce. With big data, there are three different types of structures:
Structured Data
Semi-Structured Data
Unstructured Data
#1. Structured Data
Structured data is very organized, quantitative data and tracks numbers like age, expenses, and debit and credit card numbers. Because structured data represents real numbers, it's much easier for programs to sort and collect the data.
DID YOU KNOW: Structured data is typically the most accessible type, requiring little preparation before processing.
#2. Semi-Structured Data
Semi-structured data is somewhere between structured and unstructured data. It's typically unstructured data with metadata, like emails, webpages, and zip files. Semi-structured data doesn't have a rigid schema or way of handling it.
#3. Unstructured Data
Unstructured data is unorganized data that includes images, audio and video files, and word-processing documents. Because it's disorganized, unstructured data can be more complicated and time-consuming to work with than structured data.
DID YOU KNOW: A data scientist can help you determine which data type to collect and analyze.
How Can Big Data Benefit Your Business?
"Data is all around us, and the business world is becoming more data-driven."
Countless businesses use big data and analytics regularly to fuel their operations. Amazon keeps a customer information database to use in advertising algorithms. Capital One uses it to improve its customer offers, and Netflix uses customer data to improve its recommendations.
But it's not just big businesses that can benefit from big data. Smaller companies and organizations can also find great value in becoming more focused on data. Whether you hire a data scientist or introduce new data practices into your current workflows, there are several benefits to working with big data.
Improved Customer Relations
Targeted Promotions and Ads
More Innovation
Better Decision-Making and Risk Management
Improved Operational Efficiency
Cybersecurity
Predict and Spot Trends
#1. Improved Customer Relations
Your customers' digital footprints contain helpful information like their preferences, wants, needs, and purchase behavior.
"You can use big data to explore your customers' data and information to identify patterns and trends, then tailor products and services accordingly."
This is an excellent way to ensure long-term customer satisfaction and loyalty while simultaneously boosting sales.
#2. Targeted Promotions and Ads
Harnessing customer data and information allows you to revamp your marketing initiatives to deliver more targeted promotions and ads. Big data can help you create advertising campaigns that reach your target audience by analyzing customer buying trends.
FACT: Using big data to improve your promotions and ads can help you spend less money on ineffective marketing.
#3. More Innovation
Gathering insights from big data and analytics can lead to significant innovation. The data you collect from customers can help you understand their wants and needs and develop new products and services to meet those demands.
You can also use the insights from big data to innovate and improve your overall business strategies, customer service, and productivity. Constant innovation keeps you ahead of the curve to maintain a competitive edge in today's digital landscape.
#4. Better Decision-Making and Risk Management
Big data and the insights you gather from analyzing it allow you to make data-driven decisions. Data-driven decisions are typically more efficient because they're backed by data, or evidence, that they'll be effective.
Making data-driven decisions allows you to avoid wasting time, money, and resources on projects you're not certain will generate the desired results. This also provides a better sense of risk management for your business. Business is a generally high-risk environment. Reducing risk with big data can prevent potential threats or other problems.
#5. Improved Operational Efficiency
Ultimately, working with big data can make your business far more efficient than those that don't use data. From general business operations to customer engagements, you can use big data to extract meaningful insights on ways to improve. Some tools can automate routine processes and menial tasks in your business. This helps free up your employees' time for more critical operations.
#6. Cybersecurity
Your IT team can use big data as a predictive tool to identify potential threats and vulnerabilities to prevent data breaches. Big data includes networks, sensors, cloud systems, and smart devices, which can all be used to monitor your business's cybersecurity.
#7. Predict and Spot Trends
All the data out there creates an endless stream of information to pull from. This makes it easier for businesses and organizations to spot current trends in the market, which can then fuel business decisions.
In the same vein, big data also helps drive predictive analysis. You can take historical data, run it through algorithms and identify trends and use this information to predict what may be trending in the future. This allows your business to plan for future demand.
Getting Started with Big Data
Big data can benefit your business, and the world is becoming increasingly data-centric. It makes sense to start thinking about implementing big data systems into your business. How you integrate big data processes into your business will vary. However, here are some general steps:
Analyze the Need
Be Flexible
Make Use of the Data You Have
Take a Ground-Up Approach
Establish Help Centers
#1. Analyze the Need
Before getting started with big data, you should have a plan for the data's purpose. The best way to do this is to analyze your business's needs and requirements. Do you need to connect with your customers more? Develop a new product? Improve your targeted ads?
Whatever it is, you should know what you're using the data for before you invest time and resources in gathering and analyzing it. That way, you know what to do with your insights once you collect them.
#2. Be Flexible
While having a plan for the data is essential, it's equally important to be flexible. When you start gathering insights from the data, you may realize you need to address other areas that your original plan for the data didn't account for. Business agility is critical to success because it allows you to make quick decisions in your business's best interest.
#3. Make Use of the Data You Have
"While collecting new data sets can certainly be advantageous, using your business's existing data is also crucial."
It's likely a lot of companies will start implementing these strategies in the next few years. However, start by using the data you already have collected. You'll likely have a leg up on your competition just starting.
#4. Take a Ground-Up Approach
Big data can be extremely expansive and complex, and working with data in general. Because of this, it's a best practice to start slow and take a ground-up approach to implement these processes into your business operations. This will prevent you and your employees from getting overwhelmed and yield more efficient and reliable long-term results.
#5. Establish Help Centers
When implementing big data practices in your business, you'll want to ensure the new processes and knowledge is being absorbed and understood across all departments. The best way to ensure this is to set up help centers within your organization. These help centers can address any oversights, correct mistakes, and ensure all your employees are on the same page while providing help and troubleshooting if needed.
Conclusion
Big data is large, complex, diverse data sets that grow at increasing rates. Big data can be captured in various ways, mostly from data mining, and come in multiple formats. It is not a novel concept and has revolutionized the business world.
Data is all around us, and the economy is becoming increasingly data-driven. With that in mind, it's essential to consider how you can start focusing on big data to improve your overall business operations. Stay ahead of the curve in a data-centric industry.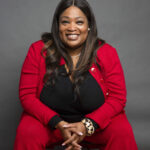 About the Author
Tiffany Perkins-Munn orchestrates aggressive strategies to identify objectives, expose patterns, and implement game-changing solutions with the agility that transcends traditional marketing. As the Head of Data and Analytics for the innovative CDAO organization at J.P. Morgan Chase, her knack involves unraveling complex business problems through operational enhancements, augmented financials, and intuitive recruiting. After over two decades in the industry, she consistently forges robust relationships across the corporate spectrum, becoming one of the Top 10 Finalists in the Merrill Lynch Global Markets Innovation Program.
Dr. Perkins-Munn earned her Ph.D. in Social-Personality Psychology with an interdisciplinary focus on
Advanced Quantitative Methods. Her insights are the subject of countless lectures on psychology,
statistics, and real-world applications. As a published author, coursework developer, and
Dissertation Committee Chair Tiffany still finds time for family and hobbies. Her non-linear career path
has given her an exclusive skill set that is virtually impossible to reproduce in another individual.